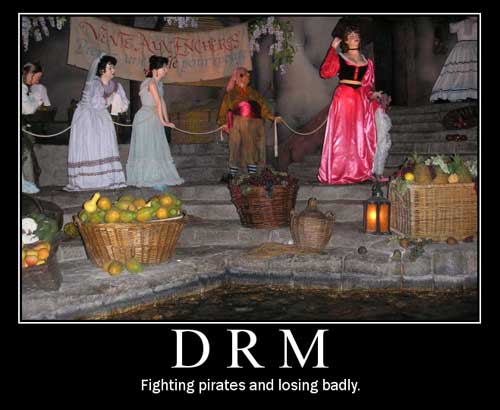 So I get horibly sick for a few days and go and miss the, likely final, MacWorld Keynote. No offence Phil, but it just would have felt wrong without Steve anyway.
Others will cover the keynote and other show highlights better elsewhere – but I just wanted to take a moment to talk about the (nice) announcement of Apple dropping all DRM from iTunes by March 2009.
I was going to write up a little "what's the deal" faq, but Macworld has done it better than I could and in far more depth.
The only point I have to add to this discussion is that I get a little frustrated when I read coverage that insinuates that Apple was the major roadblock to removing DRM on iTunes, because if anything they are the major reason that DRM-free music exists at all. Read more