Barack Obama and the case of the missing Nintendo DS(es).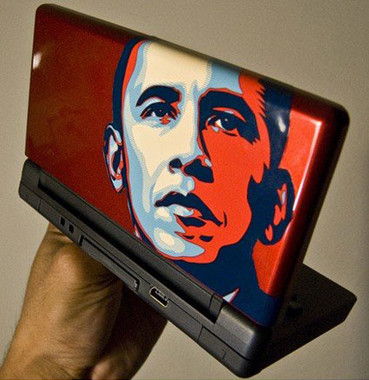 A completely captivating story about the president-elect and his first family on the eve of his historic inauguration.
Intrigue! Mistyque! Secret service agents "as big as boulders"! Missing Nintendo DS(es)! Leapfrog! Iraqi policy debate!
Not only is the story entirely charming, but anyone with kids (or who has spent any time with kids) tasked with hunting down missing items can relate… well played, sir.
"I saw that the office was really shaped like an oval!" via Kotaku
(Very cool custom DS-Lite by Shepard Fairey)