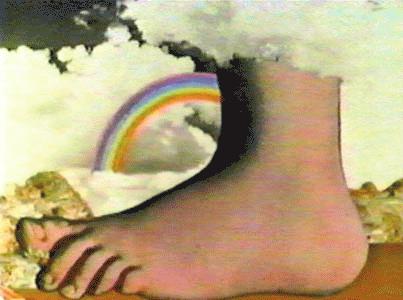 A fifth severed human foot (the first left) has washed ashore in British Columbia.
From the (strangely irreverent) article:
(RCMP Const. Annie) Linteau said the first four feet showed no signs of foul play.
Within the broader context of the article, I believe that Constable Linteau was trying to indicate that the feet were not directly severed; That they likely were "detached by natural forces" from decomposing bodies due to the universal presence of (boyant) running shoes encasing each recovered foot.
However, for future reference, I would posit to the RCMP that one's foot decomposing off one's drowned body while clothed for non-aqueous endeavours might be a sign of foul play in and of itself.