The Case of the Missing Cover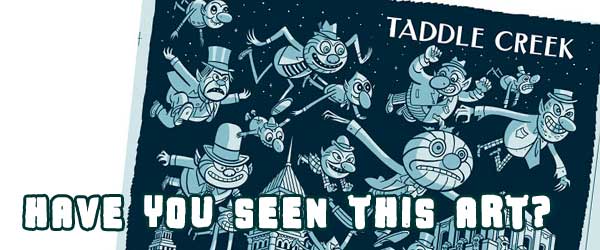 I missed this during my travels – but according to Christopher Butcher at the Beguiling the original artwork for a Seth cover has been stolen from the offices of Toronto's Taddle Creek Magazine.
Look, I want original Seth art as much as the next guy (given statistical probability, probably more than the next guy) – but I don't think anyone likes to see this kind of stuff. Any information on the theft would be appreciated and can be relayed through Christopher (his e-mail and phone can be found here.