About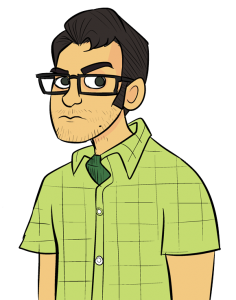 Canadian film and television producer Brad Fox has been fixated with visual content since he was old enough to sit upright in a cinema, and enraptured with new-media since he discovered you could use gopher to play tic-tac-toe on a VT-100.
In his decade-long association with Toronto-based prodco Strada Films and distributor Union Pictures, Brad has had the pleasure of working on high-profile feature film and television projects with some of Canada's best-known directors, including Atom Egoyan, Norman Jewison, and Robert Lepage. He most recently produced the feature film adaptation "Billy Bishop Goes to War" based on the iconic Canadian stageplay with Eric Peterson and John Gray.
A co-founder and the executive producer of the Canadian Comedy Award winning Rocket Ace Moving Pictures, Brad has been at the forefront of the earliest forays into Internet-based serialized media, including the "father of video podcasts" Dead End Days, Cerealized, and The Couchathon. Since 2007 he has also co-produced Talent Lab, the developmental program of the Toronto International Film Festival.
A long-time proponent of forward-thinking change to copyright and intellectual property law, Brad has written and spoken on the topic of media in the 21st century for venues as disparate as the University of Regina, various film festivals, government hearings, industry conventions, and the OSS legal website Groklaw.
A lifelong fan of Comics and graphic arts based storytelling, Brad has been hired three times to write columns on graphic literature for various North American magazines, 100% of which ceased publishing prior to any of his work seeing publication. Since that time many excellent dedicated comics blogs have emerged, any one of which do a better job than he would, so he no longer feels the need to kill print magazines with his writing.
Despite all of the above, the question most asked Brad by strangers is how he became the most famous professional Rock-Paper-Scissors tournament referee in the world. The official answer is that it's "a long story involving a snowstorm".