I'll tell you where Matt is…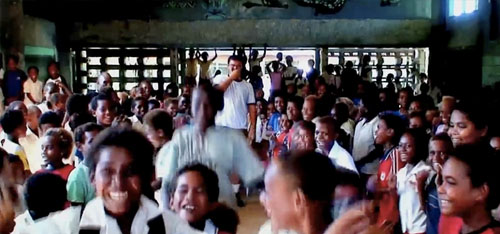 … he's all over the freaking internet and still going strong.
I remember Matt Harding's 2005 "Dancing" video pretty clearly. A friend of the family was doing a world tour around the same time, so I'd often contrast his e-mails with what Matt was up to.
But this… this is just awesome. It's raising the game both technically and artistically. Stupidly inspiring and sentimental, and speaks to something so primal I could watch it all day. Furthermore, Stride Gum, (who financed this whole venture) is so hands off with their branding (outside of their own site) that as soon as this is posted, I am going to walk to the convenience store on the corner and buy a bunch of their freaking gum. I don't even like gum.
Where the Hell is Matt 2008 (thanks to MGK for the hook up… I should just start scraping his feed).