Bunny Fox 1922-2007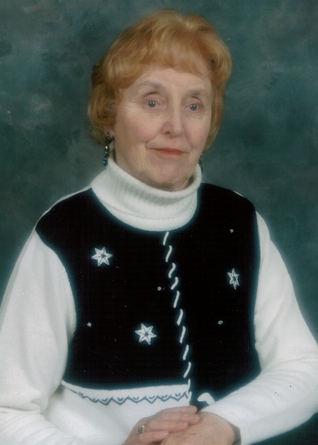 Bernice "Bunny" Fox, 1922-2007
My fraternal grandmother was an extraordinary lady. Like many of her time she survived extraordinary hardship and difficult times, but she did so with style and aplomb, managing to raise a close and loving family that has remained so to this day. I could write at length about many of the qualities I admired about her: Her adaptability growing up during the depression, the difficulties of being a RCMP officer's wife while raising a family of three… reckless… boys, or her grace and spirit successfully fighting flesh eating disease in 1998.
Instead, if I can learn from any of her examples, I'd like to remember her indomitable zest for life – be it playing cards with friends, watching sports (of which she was an avid fan of the Calgary Flames, Toronto Blue Jays, and Saskatchewan Roughriders), or enjoying good food or company of any kind unapolagetically. While our entire family will keenly feel her loss for a very long time – I personally take comfort in that Nana lived each of her days to the fullest up and until her sudden but peaceful passing this morning while watching her beloved Calgary Flames win on Hockey Night in Canada.
I love you and miss you.
– Brad