St. John's in glorious High Definition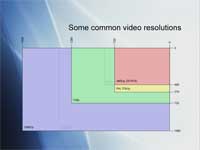 Firstly, thanks to everyone who came out to either of my panels as part of the St. John's International Women's Film Festival. It was great to get out of town for a couple of days and I had a great time meeting with you all, and participating in the face-2-face session on Friday.

Memo to other AV-Club geeks out there: You have not lived until you've seen the new cabling job they've done over at NIFCO. THAT is some kind of geek masterpiece. Thousands of feet of wiring each with an individually laser printed label… I digress.
Because I've been having some blog issues I posted my slides from the HD panel over at Strada's temporary webpage. (Edit: Or you can now click here and select "save as"). If you were one of the folks interested in printing off some of those slides for your own reference, grab it there. If you didn't attend the panel, I encourage you to try and decipher why there are all these pictures of sock monkeys, and what the "awkward hammer metaphor" was all about. I'll never tell… what happens on the rock, stays on the rock.